With canned Coffee's portability and long shelf life, it's no wonder why this beverage has become such a popular choice among Americans. However, choosing the right one can be overwhelming with many store shelves options. Read on to learn everything you need to know about canned Coffee.
It's no secret that Coffee is one of the most popular beverages in the world. In fact, according to the National Coffee Association, over half of American adults drink coffee daily. And while we typically think of Coffee as a hot beverage, an increasing number of people enjoy it cold. We're here to give you everything you need about this trendsetting beverage. From its inception in Japan to its global domination, we've covered it all in our comprehensive guide to canned coffee.
---
What Is Canned Coffee?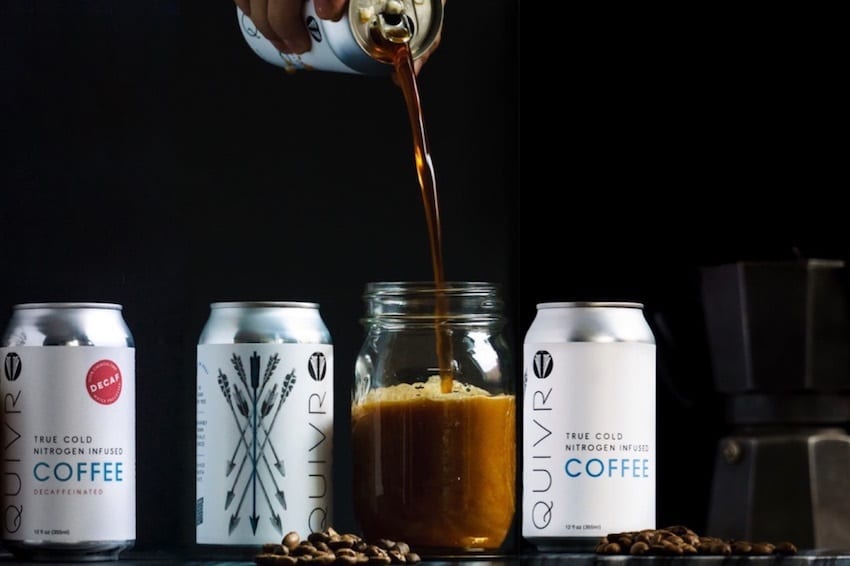 Coffee in a can has been brewed and sealed in an airtight container. Canning coffee keeps it fresh longer than other storage methods, such as storing Coffee in a glass jar.
Canned Coffee is often found in grocery stores beside other canned goods. It is usually sold in packs of four or six cans. When purchasing canned Coffee, check the expiration date to ensure you get fresh Coffee.
---
The History of Canned Coffee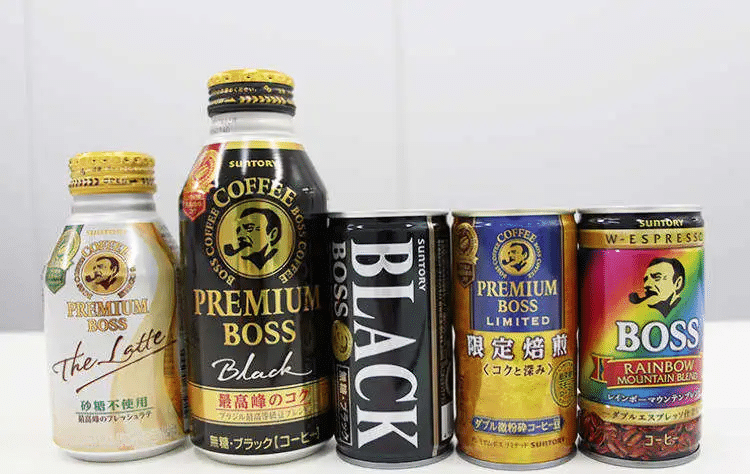 French inventor Nicholas Appert created the first canned coffee in 1806. The canning process was initially developed to preserve food, but Appert saw the potential to use it to preserve coffee. He found that coffee could be preserved for up to two years if it was sealed in a can.
Canned coffee became popular during World War I and World War II when fresh coffee was difficult. Soldiers would often take cans of coffee into battle, which became a staple of military rations.
The History of canned Coffee can also be traced back to Japan in the 1960s. Instant Coffee was all the rage then, and Nescafe was one of the leading brands. However, some Japanese consumers preferred freshly brewed Coffee and were willing to pay a premium.
Several Japanese companies began selling canned Coffee made with fresh brews in response. The first was UCC Ueshima Coffee Co., which introduced its product in 1969. It wasn't long before other companies followed suit, and canned Coffee became a staple in Japan.
Canned Coffee started becoming popular in other parts of Asia in the 1980s and 1990s and in Europe in the 1990s. Today, many different brands and types of canned coffees are available on store shelves.
---
How Is Canned Coffee Made?
Canned Coffee is made by brewing Coffee and then canning it. The brewing process for canned Coffee typically uses a drip method, where hot water is slowly poured over ground roasted coffee beans. Once the Coffee has been brewed, it is canned in nitrogen-purged cans using a vacuum-sealing method. This ensures that the Coffee stays fresh and flavorful for a longer period.
---
What Is Canned Coffee Shelf Life?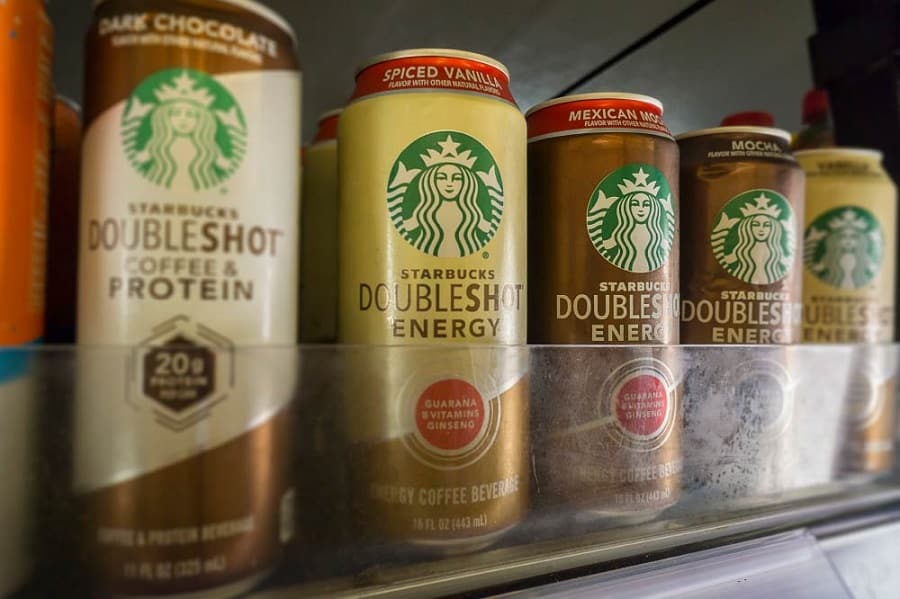 Regarding canned Coffee, the shelf life is determined by several factors. The type of Coffee, the roast, and the packaging all play a role in how long your Coffee will stay fresh.
Canned Coffee has a shelf life of about two years, but it's best to consume it within a few days of opening. Once opened, canned Coffee should be stored in an airtight container in the refrigerator and consumed within one week.
When storing canned Coffee, always remember that air is your enemy. Once opened, reseal the can tightly or transfer the contents into an airtight container. This will help keep your Coffee fresher for longer.
---
How Do You Make Canned Coffee Taste Better?
You can do a few things to make canned Coffee taste better.
Try brewing the Coffee with a paper filter. This will help release some of the flavors trapped in the can.
Add a little bit of milk or cream to your Coffee. This will help round out the flavor and make it more palatable.
Add a little bit of sugar or sweetener to your Coffee. This will help balance the bitterness of the Coffee and make it more enjoyable to drink.
---
What Are the Benefits of Canned Coffee?

There are many benefits to canned Coffee.
It is a great way to fix caffeine on the go.
It is also very convenient and easy to find in stores.
Canned Coffee is also usually cheaper than other types of Coffee, making it an excellent option for budget-minded coffee drinkers.
Canned Coffee is a longer shelf life than freshly brewed Coffee. This means you can stock up on cans of Coffee and have them on hand for when you need a quick cup of coffee.
Canned Coffee is also typically more robust and flavorful than other instant Coffee, making it an excellent choice for those who want a rich cup without having to brew their own at home.
---
What Are the Disadvantages Of Canned Coffee?
As much coffee is a quick to get beverage, it has the following disadvantages:
Canned Coffee generally has a shorter shelf life once opened. Once opened, it must be consumed relatively quickly, or the Coffee will start to go stale.
Canned Coffee is also usually more expensive than other types of Coffee. The canning process is more costly than packaging ground coffee in a bag.
Some people also believe that canned Coffee does not taste as good as fresh-brewed or bottled Coffee. This is because the canning process can sometimes alter the flavour of the Coffee.
The packaging is not environmentally friendly.
---
How to Store and Serve Canned Coffee?

When it comes to storing and serving canned Coffee, there are a few things you need to keep in mind.
Step 1: Always store your canned Coffee in a cool, dry place. Keeping your cans in the fridge is best if you live in a warm climate.
Step 2: Shake the can before opening it to distribute the coffee grounds evenly.
Step 3: When serving, pour the Coffee into a cup or mug so that the grounds don't end up in your drink.
To serve canned coffee, you only need to pop open the can and pour it into a cup. Add milk, cream, sugar, or whatever else you like if you want to dress up your canned Coffee. Canned Coffee is also great for making iced Coffee – pour it over ice and enjoy.
---
The Best-Selling Canned Coffee
Leave it to Starbucks, the world's leading coffee chain, to bring us their signature canned coffee! Blended from top-notch Arabica beans and infused with rich flavors like caramel, mocha and vanilla, you can satisfy your craving anywhere. Packaged in handy iced coffee cans for ultimate on-the-go convenience or simply enjoy at home whenever you'd like. But whatever way you choose – make sure there's ice involved: chilled Starbucks canned coffees offer a perfect balance of flavor and sweetness that just cannot be beaten!
For those seeking a fast, delicious cup of coffee without the hassle of making it themselves, Nescafe's canned coffees are the ideal solution! Offering classic flavors such as latte, mocha and caramel alongside both hot and cold options makes them perfect for any season. Crafted from 100% pure beans sourced ethically, you can be sure that your experience with every sip will be nothing short of divine. Get ready to enjoy Nescafe's instant gourmet coffee today!
For those always on the go and want a quick pick-me-up, Japanese canned coffee is the perfect option! Not only can it be found conveniently in vending machines or convenience stores all over Japan, but this unique beverage has a smooth and delightful flavor. What's more? It comes in various forms like black coffee, milk coffee, and even green tea latte – so everyone will find something they love. Indulge in the popular Japanese culture with every sip of delectable canned coffee!
La Colombe is a world-renowned coffee company with beans that are sustainably sourced and of the highest quality. Their canned coffees, in flavors such as mocha, vanilla, or draft latte, provide an indulgent experience made from single-origin coffee beans. Packaged in slimmer cans for maximum portability – perfect for those on the go! When chilled to perfection, you get to enjoy a smooth and balanced flavor every time.
Nitro canned coffee is a burgeoning phenomenon in the coffee world, made from a cold brew that has been infused with nitrogen gas. The nitrogen elevates the sweetness of the beverage while toning down its bitterness for a delectable flavor you won't forget. Chilled Nitro canned coffee packs a powerful punch of energy thanks to its concentrated caffeine levels while delivering delicious flavors like vanilla, caramel, and mocha.
Black Rifle Coffee Company, a veteran-led business that strives to offer superior coffee to those who love guns and caffeine alike, is exemplary when it comes to quality. Their canned coffee stands as evidence of this commitment – made with 100% Colombian beans carefully roasted for maximum flavor intensity. Every cup guarantees an unparalleled richness and boldness that will surely satisfy any discerning drinker's cravings!
Also, there are many popular brands of canned Coffee, like:
Folgers Classic Roast
Maxwell House Original Roast
Dunkin' Donuts Coffee
Eight O'Clock Original Medium Roast
McCafe Premium Roast Coffee
---
Does Starbucks' Canned Coffee Have Caffeine?

Yes, Starbucks canned coffee has caffeine. The caffeine amount in each can vary, depending on the size and type of Coffee. For example, a can of Starbucks Doubleshot Espresso has 130 milligrams of caffeine, while a can of Starbucks Doubleshot Energy Coffee has 160 milligrams.
---
Conclusion
Canned Coffee is a drink that has seen a lot of innovation in recent years. From new brewing methods to unique flavor combinations, canned Coffee has much to explore. At its core, canned Coffee is a convenient way to enjoy your favorite brew on the go. Canned Coffee is an excellent option whether you're looking for an afternoon pick-me-up or something to fuel your morning commute.