Do you want to grab a cup and explore the vibrant cafe culture of West Village? West Village is home to some of the best cafes in the world, and it's no surprise as the quality and brunch options are exceptional.
West Village is a neighborhood in New York City known for its charming, tree-lined streets and historic brownstone buildings. Located in Lower Manhattan, West Village is home to a vibrant cafe culture, with many independent coffee shops and cafes scattered throughout the neighborhood.
From cozy, neighborhood spots to bustling hubs of activity, there's a cafe in West Village to suit every mood and every taste. And with so many incredible roasters and baristas, you can be sure that every cup of coffee you sip will be expertly crafted and absolutely delicious. So why not grab a cup and explore the vibrant cafe culture of West Village? You never know what hidden gems you might discover.
Serving as meeting points for different classes of guests, the world's cafes have often functioned as spaces of great vibes and creativity.
Top 10 Cafés in West Village
To help you traverse through this café latte-soaked world, we've amassed the best cafes in west village for you in 2023.
---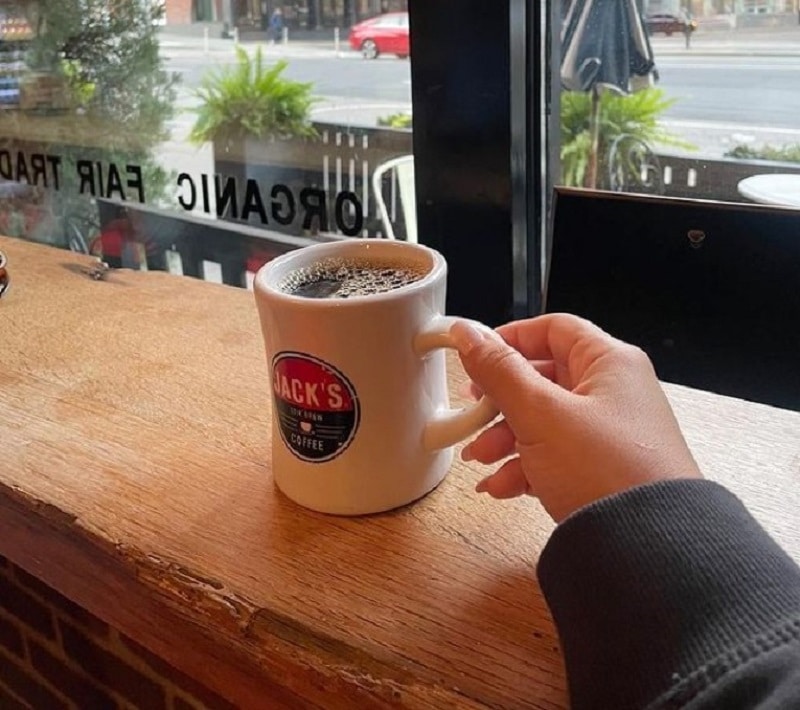 Image Source: Instagram
This is the first location of Jack's Stir Brew Coffee, and definitely has all of the charm of the ideal West Village coffee shop. Hot coffee is perfectly good, and the pumpkin loaf is surprisingly moist (you never know with vegan baked goods).
The coffee is organic and fair trade coffee. You can tell that they put a lot of consideration into where/how they source their coffee and how they brew it.
Such a lovely place with amazing staff! The food is equally as lush as the surroundings! Food that makes you so happy to be alive!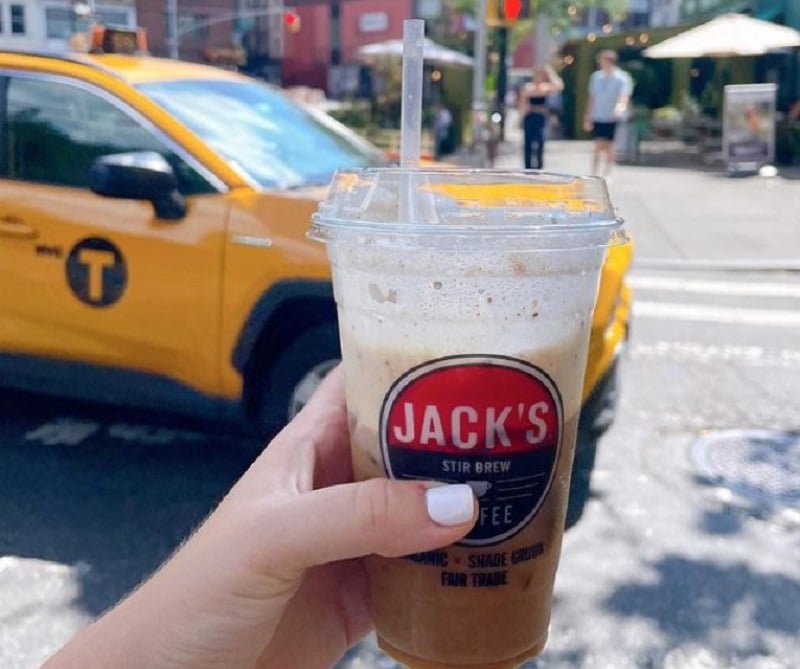 Image Source: Instagram
This is a really dope coffeeshop. The people are amazing, the atmosphere is super splendid, and the coffee is unlike any other. I've been here just a few times before the pandemic hit, and then everything closed down, but I must say, I've missed this coffee ever since.
There are other locations around New York City, so definitely check them out. I would recommend any visitors and even locals to visit. They're really good.
---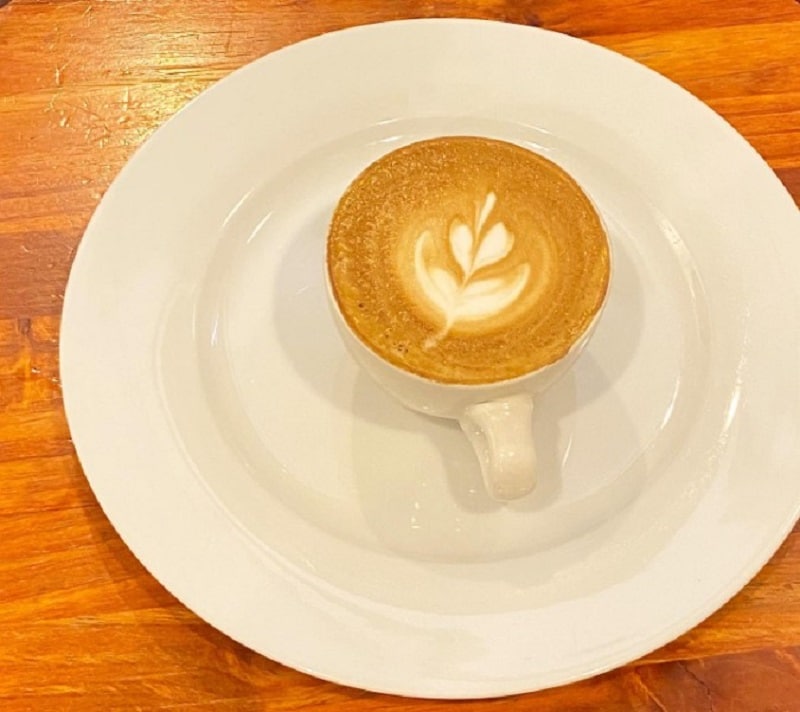 Image Source: Instagram
Grounded café is breaking down stereotypes and giving everyone the opportunity to discover their abilities as trainees have taken their new skills to employers in the community.
It's a great place to stop for breakfast, lunch, or specialty drink. The café is clean, affordable and easily accessible. The food is so yummy!
The grounded café sells its beans by the pound, so one can make an exclusive La Java blend right from the comfort of his home.

Image Source: Instagram
---

Image Source: Instagram
Located in the heart of historic Greenwich village, just steps away from Washington Square park. Café Reggio is proud to be the first café in the United States to serve cappuccino.
The welcoming sidewalk tables allow diners to take in the festival that is the village or relax inside and enjoy one of their delectable treats while taking in the many pieces of art adorning café Reggio's walls.
The café Reggio's espresso cup is produced in small quantities by one of the most renowned makers of ceramics in Italy, Richard Ginori, established in 1735. The body and design of the café Reggio's espresso cup has remained the same for generations.

Image Source: Instagram
---

Image Source: Instagram
Cluny is a buzzing but intimate French spot that is great for dinner and for lunch. Tables are packed together and the music is on! And yet your conversations are private, your neighbours won't bother and you won't be hoarse afterward.
It's just a great New York staple as far as I'm concerned. The corner location and the bright décor.
The food shines brightest where Cluny's sauces and dressing are involved plus good wine list and well-made cocktails.

Image Source: Instagram
---

Image Source: Instagram
The aptly named 11th street café is a great spot for morning coffee and pastry. This place is adorable and cute and they make a passable cortado.
This place is such a great find! The food is fresh, with healthy ingredients, delivered on time and it comes piping hot! Absolutely need to order from here, especially the amazing egg wraps.
Not only is this place an adorable spot for chilling, reading, studying, whatever you need, but also has the vibes that you know everybody chases after.

Image Source: Instagram
---

Image Source: Instagram
Blackstone café may be the only place in the neighborhood that comes up as a one dollar sign on google's maps and you will be pleasantly surprised with the quality of both drinks and food, which they serve by weight.
It's definitely a go-to coffee shop and I highly recommend it as the café insists on quality in every little thing that makes Blackstone a perfect moment in one's day.

Image Source: Instagram
---

Image Source: Instagram
This is a good place to study or chill with friends. Internet connection is very fast and is unlimited as well.Salt water coffee has the best maple latte you'll ever have made with oat milk, killer service and coffee every time without fail.
Definitely try the chagaccino if you get the chance! They also have some pastries inside and other interesting selections of drinks including golden matcha and blue matcha.
Saltwater gets it right with a strong focus on the details. That starts of course with the selection of its beans as the house roasts are top notch, only exceeded by their rotating selections.

Image Source: Instagram
---

Image Source: Instagram
Wonderful chocolate boutique! Since 2000, Mariebelle has been pleasing fans in New York with a delightful collection of delicate, luxurious chocolates and confections.
When visitors arrive at this flagship location, you are greeted with a rich aroma of chocolate as well as endless displays of beautiful packages and delectable treats.
A lot of delicious chocolates, ganaches and other sweet delights you can order here. It's a bit pricey but very worth it. Definitely recommend it if you enjoy sweets and like to indulge your sweet tooth.

Image Source: Instagram
---

Image Source: Instagram
With an exceptional new American cuisine including vegetarian-friendly options and creative cocktails, Hudson Clearwater café features outdoor garden and sidewalk and intimate private dining room.
Very accommodating for a walk in group, especially when you are doing a family style, you get a bit of everything for a reasonable cost. Dirty martini and olives seal of approval.
You will totally love this place. It's so easy to get there and the area is pretty calm and nice. The service is excellent, the restrooms clean and great food. Absolutely amazing!

Image Source: Instagram
---

Image Source: Instagram
This place is tasty, like really tasty, and excellent service. It's location is prime-corner lot in a bursting west village neighborhood and the seating place is ample! From the outside, the green colored doors, wide array of flowers, and fancy array of white colored stools/tables make Dante West quite charming.
The food is solid and the place gets hyped in minutes on the weekends so come here early! The freshly baked croissants are a killer, nicely arranged, complemented by great coffee.

Image Source: Instagram
---
Final thoughts
These coffee shops have it all. If you are looking for a spot where to relax and study some novels or whatever, these ten listed cafes would be the best for you.