South of Houston Street otherwise best known as SOHO is a very established niche for architectural marvels, artists, and industrialization. The intersection of Sullivan and Houston is a popular destination for tourists and locals alike, offering a mix of historical charm and contemporary culture.
Whether you're in the mood for a quick cup of coffee on the go or want to settle in with a delicious pastry and a good book, there's a cafe in this part of Soho that's just right for you.
With industrialization, the hospitality industry has also seen a lot of restructuring. In light of the emergency of cafés, I would like to share with you the best spots. I have been a resident in SOHO for many years now and the urge in me to enlighten you of some of the best spots for a cup of coffee you will die for has been eating me up.
Top 10 cafes in SOHO NYC That's My favourite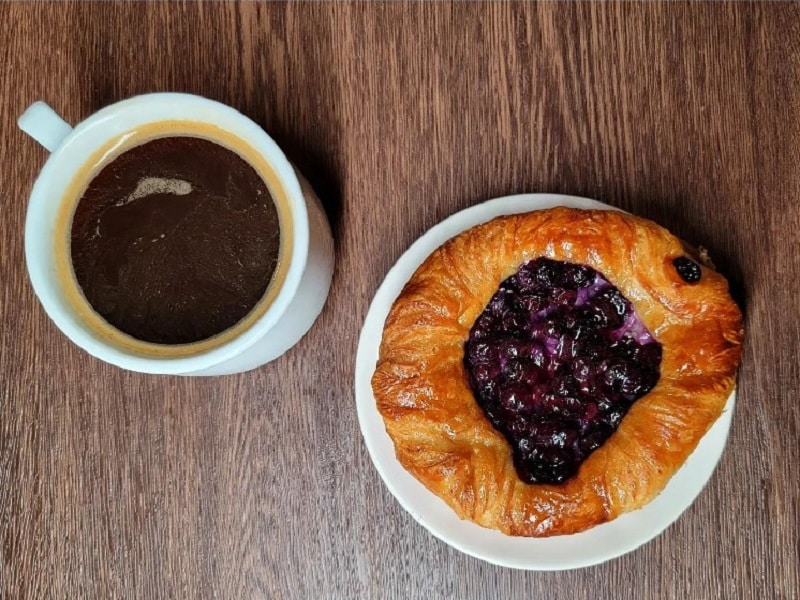 Image Source: Instagram
Being rated 5 stars, it is one of the most common joints for meetups. Drip Drop Café is open seven days a week Friday through Saturday it is open from 7 am to 7 pm otherwise open from 7 am to 6 pm on Sundays Drip drop allows for order pickup as well as delivery my favorite, their delivery is seamless.
Drip drop is located at 107 Thompson Street ST2, New York, NY10012, United States. To contact Drip Drop just follow them on their website Drip Drop. NYC alternatively by calling +917-522-6616.
Founded in 2021 by the owner Rodrigo Zavala to be a cozy place with intriguing concoctions of assorted coffee and pastries for only 110$. Definitely, a place to be.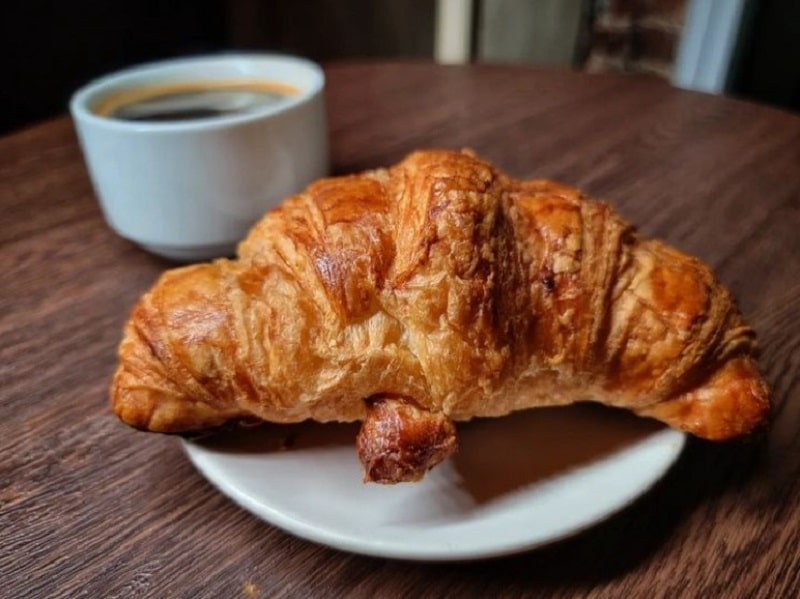 Image Source: Instagram
---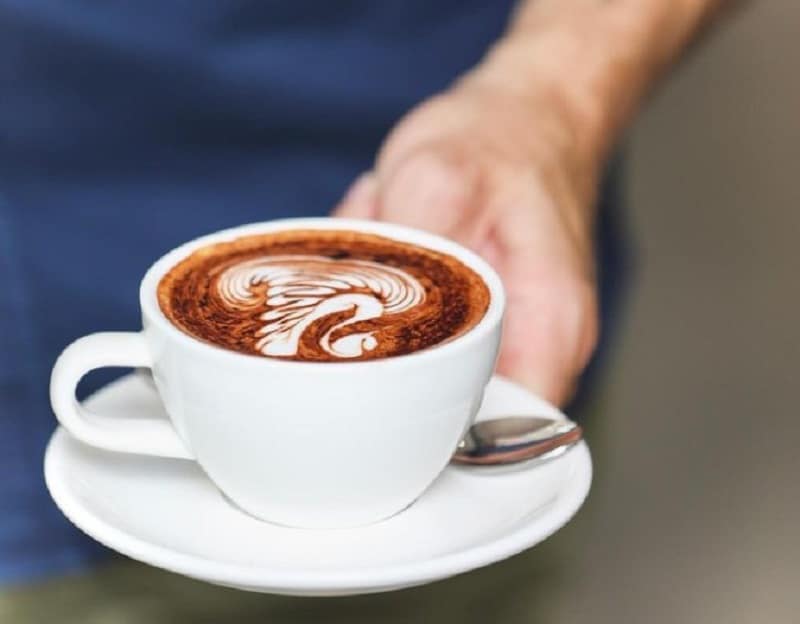 Image Source: Instagram
With a 4.8 review rating, Ground support coffee was founded as a communal service for SOHO. As a result of good management Ground support coffee has been a success in delivering service to the community of SOHO.
Ground support coffee offers a variety of coffee brands including espresso, americano, macchiato, cortado, cappuccino, and assorted varieties. Accompaniments are not limited to sandwiches, salads, bagels, and croissants.
Ground support coffee is open daily from 7:30 am to 6:00 pm all days a week. The address to one of my lovely cafés is 399 West, Broadway NEW York NY 10012, and contacted through at +212-219-8722. I advocate for this place ….

Image Source: Instagram
---

Image Source: Instagram
Being a Philadelphia brand that has expanded and made a name for itself up and down the East Coast, La Colombe is definitely a perfect spot for morning or afternoon coffee.
This location is a grab-and-go. You will love the third-wave coffee movement that is taking over, and La Colombe is leading the way.
Their coffee is so crisp and full of body. Come and enjoy the thick frothiness, not to mention their beautiful latte art.

Image Source: Instagram
---

Image Source: Instagram
Harney and sons SoHo is a third-generation business and your source for fine teas in Manhattan. Indulge your senses in a world of fine teas, unique tea concoctions and elegant wares which are quite interesting and definitely with added natural flavors.
Things to note in this shop are that the minimum to purchase any tea is 4 ounces. They do give a complimentary tasting of any tea with purchase plus a tea bar at the back.
Everything at the Harney $ sons SoHo is nicely displayed with good lighting and great descriptions. Besides tea, there is also tea ware like tea sets and mugs.

Image Source: Instagram
---

Image Source: Instagram
Maman is a French café and lifestyle brand, offering baked goods, coffee, fresh breakfast, and lunch options as well as hosting intimate events and brand partnerships.
Maman café and bakery serves family-inspired recipes from the south of France and North America, bringing to life childhood favorites both savory and sweet.
The inspiring, ever-evolving menu features dishes created from the highest quality, locally-sourced ingredients and changes every day.

Image Source: Instagram
---

Image Source: Instagram
If you are in Chinatown, you need to make a stop here, as ordering is fast and there are a bunch of tablets to order with photos of the food. It's definitely more of a "stop in and order while wandering the city" type of place.
Their mochi donut is chewy enough to melt your tongue with its sweetness.  Their cream puffs are delicious, and you will love the Asian-inspired filling flavors.
Everything is amazing here! Also, the drinks are so gorgeous you almost don't want to drink them!

Image Source: Instagram
---

Image Source: Instagram
It is a humble and modest coffee shop with a unique and intriguing ideology behind its operation. The fascinating thing about blank street coffee is it occupies much smaller locations sometimes trucks), they have also invested in technology and quality from the products to staff.
Some blank street coffee locations include; 172 9TH AVE, New York, NY 10011 also another one at 985 LEXINGTON AVE, NEW YORK, NY 10021.
To easily find one of these shops especially if you are a visitor then use their website at [email protected] alternatively [email protected] or text at +1929-521-6898. Try it…

Image Source: Instagram
---

Image Source: Instagram
Now or never café has been around for quite some time now since 2017 when it was founded. It is located at 30 Grand St, New York NY 10013. For ease of access to this coffee short dial +1357-556-8312. Now or never café is usually open from 8 am to 5 pm daily including weekends.
Their menu is diverse offering specials (coconut cappuccino, toasted rice latte, honey lavender latte, and Vietnamese latte), food (avocado toast, prime types of coffee to choose from) and other delicacies. Undoubtedly it is a café worth trying.

Image Source: Instagram
---

Image Source: Instagram
Think café's goal is to remodel how coffee is being acquired to a humane approach. The founder of think coffee, Jason Scherr, said in a record that they do donate to the most vulnerable in the coffee they use in the supply chain.
They offer a wide variety of beverage products including; cappuccino, mocha, espresso, and americano to name but a few. Think coffee is located at 471 Broadway, a rather new place with nice aesthetics.
Open on weekdays from 7 am to 7 pm and on weekends from 8 am to 7 pm. The contacts to think café are inclusive of a website, thinkcoffe.com. a nice place to chill out ….

Image Source: Instagram
---

Image Source: Instagram
787 coffee is well known for its power goals of providing better quality coffee from agricultural technology, with no chemical additives thus a sustainable world.
787 café coffee is made to quality thus offering drip coffee, classic cold brew, matcha latte, and many more. Some special drinks include an iced coquito latte, rum-infused espresso, iced horchata latte, and Mazapan latte. They also offer tacos, and empanadas, to name a few.
To get in touch with 787 café reach via [email protected] alternatively, call +188-626-1004 and for [email protected].

Image Source: Instagram
Now the question we are all asking is, which is the best café?
Sullivan Street and Houston Street are two intersecting streets in the Soho neighborhood of New York City. Sullivan Street is a short, residential street lined with charming brownstone buildings, while Houston Street is a busy, commercial thoroughfare with many shops, restaurants, and other businesses.
Both streets are located in the heart of Soho, a vibrant and trendy neighborhood known for its art galleries, boutiques, and dining options. The intersection of Sullivan and Houston is a popular destination for tourists and locals alike, offering a mix of historical charm and contemporary culture.
I know we all love the aroma and taste of quality coffee, don't we? Professionalism and skill in the making of coffee are what make us feel that one place is better than the other. Of the cafes above I wouldn't shun any for the quality, skill, and time put to make that cup of coffee… I wish you could taste them all.