The fantastic coffee shops in Brooklyn add to the list of things people admire about the city. There's more than just coffee in the Brooklyn coffee shops. These shops serve tasty food, are comfortable, and welcoming, and have a clean aura.
In Brooklyn, coffee has become a part of the culture. Stopping by the coffee shops is an everyday routine as they have become places where people socialize and study.
Top 10 Cafés in Brooklyn: Choose Your Favorite
Below is a list of some of Brooklyn's coolest cafés.
---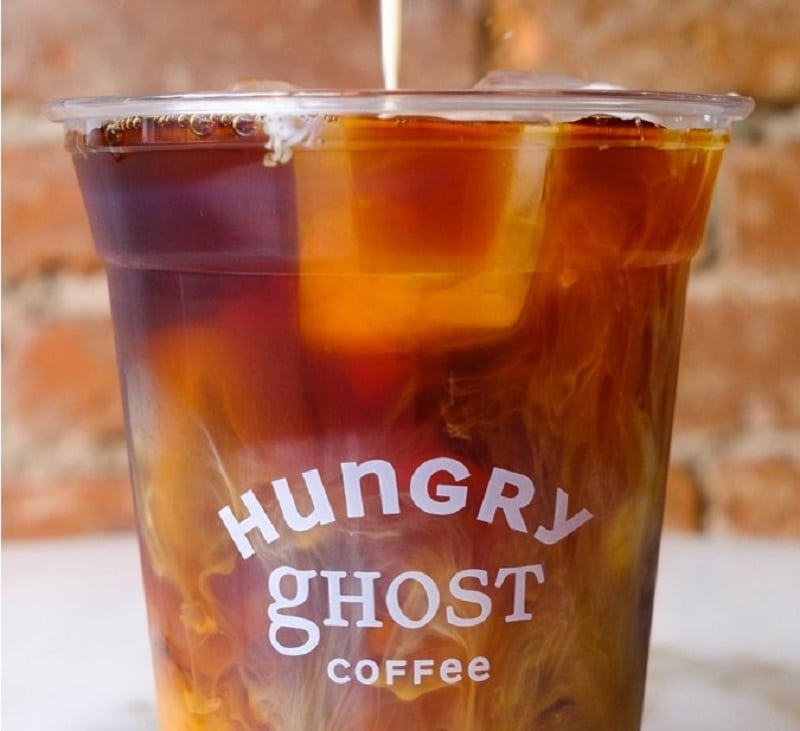 Image Source: Instagram
Amazing service, outstanding cold-brewed coffee, and a fantastic atmosphere make Hungry Ghost a cozy coffee shop around the corner you're staying or working in Brooklyn!
Hungry ghost from day one, since being founded in 2012 has been to create a warm, welcoming gathering spot for the community while serving the highest quality coffee and food items.
A great coffee shop on 7th avenue with plenty of seating inside and out. You just have to be as charming as this Brooklyn café!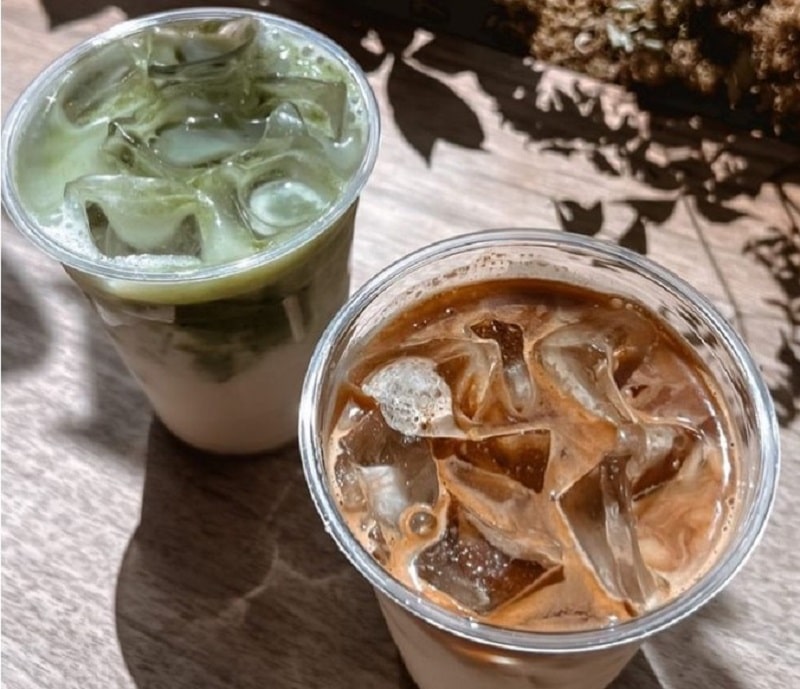 Image Source: Instagram
---
Image Source: Instagram
Established in 2017, Sey is a quintessential coffee shop that holds the flagship location of the Brooklyn-born specialty coffee roaster. From the glass wall in the back, you can see some of their coffee production in the back, which they clearly take seriously.
The customer service is on point, the vibes are great as so many regulars come in, which is fun as you sit and watch the lovely crowd. Beautiful place with solid coffee like the iced americano which is smooth and slightly bitter, you will like it! The indoor setup is great; it caters to a lively crowd and individuals just trying to catch up on some work.
You should definitely add Sey coffee to your list when planning a Brooklyn visit, as the atmosphere is so cute, white, wood, cement, and tons of amazing natural light from their two beautiful skylights. They also offer a subscription service, so if you're a fan of their coffee and make it home regularly, it's something you should consider.

Image Source: Instagram
---
3. Baz Bagel and Restaurant

Image Source: Instagram
Baz bagel and restaurant is a charming neighborhood bagel shop and full-service restaurant specializing in hand-rolled bagels and appetizing fare. The cherry shop and restaurant feature fresh hot bagels, a variety of the best-smoked fish, cheese, and homemade salads.
So much love this place! Most importantly though, the atmosphere! So even if you've never had a bagel, come in with a  couple of your bodies and share the "best in the show"
In addition to their bagels, they serve some of the favorite dinner classics such as Challah grilled cheese, matzoh ball soup, potato latkes, and blintzes. When it comes to egg creams and milkshakes, they offer beer, wine, and soda fountains!

Image Source: Instagram
---

Image Source: Instagram
Beepublic is a sustainable café that serves organic and pesticide-free pastries, food, and drinks while having a positive environmental and social impact along the way.
They have awesome vegan breakfast sandwiches amongst other vegan options. So nice to have a solid vegan breakfast as an option in the area! If that's what you're looking for, go here!
Beepublic is absolutely marvelous. It's a fun atmosphere to be in, and the menu and service are pretty great. Their menu has every single thing you'll love, and you should be excited to try it. Workers are welcoming and attentive, respectful, and always on their game.

Image Source: Instagram
---

Image Source: Instagram
If you are ever in the area or need to go to a spot for your daily coffee needs, look no further as the Villager is excellent to get your depth spectacular coffee. It strikes a balance between being a good place to go alone as you can work, watch people or read the newspaper as well as meet up with others.
There is some cool seating down the middle of the space and great window seats in the front. As the light comes in perfectly in the afternoon, you can see yourself doing a little work at one of the counters on a nice sunny day.
The lovely coffee spot that cares about the coffee is what defines the Villager! Great vibes at the counters or on the sidewalk bring a calm relaxed aesthetic with easygoing service and seating.

Image Source: Instagram
---

Image Source: Instagram
'Qahwah' is Arabic for coffee and Yemen is the birthplace of these premium organic beans. Delight your taste buds and inner caffeine lover with a modern Yemeni tea and organic coffee shop. Indulge in the Yemeni Latte or Adeni Chai, and try their authentic pastries.
It is incredibly busy and it is interesting to watch the baristas make the drinks and the options they offer. Get a chance and try the Yemeni Latte infused with unique spices as the portion is pretty generous, however, with the nice added whipped cream and caramel.
It's impressive that this Yemeni café is so highly rated, an especially noteworthy feat since it's a relatively new business. But it's easy to see why: the beverage and pastry/dessert options are fantastic, it's close to the Bedford avenue station and it has lots of seating.

Image Source: Instagram
---

Image Source: Instagram
Have you ever walked into a place and immediately felt at home? The interior is a nice size with some fresh plants, and beautiful art on the walls, which features a black-owned candle company along with selling their own coffee!
It's got a good amount of indoor space which is very hipster to shelter and a large outdoor seating area located out front on their sidewalk and its menu of drinks is electric and creative!
They offer to order ahead online on toast or you can also call and order on the phone. This establishment is a great one, the staff is friendly, amazing, and super-efficient.  A must-try and soon-to-be staple in our great Brooklyn.

Image Source: Instagram
---

Image Source: Instagram
If you ever find yourself craving a cookie while on Vanderbilt, Caio, Gloria is the place to go. Their chocolate chip cookie is soft with slightly crisp edges and a nice flavor.
The location is excellent, and the staff is always super kind. You will love this place as it has the best vibe and food!
Ciao, Gloria's co-founders Ginger fisher Baldwin and Renato Poliafito bring their baking skills to ciao Gloria. With these options, you will find the right complement to your coffee.

Image Source: Instagram
---

Image Source: Instagram
Land to sea is the place for the Asian American community, with yummy snacks and great vibes. This Asian-owned, woman-owned café and art space is a dream come to life!
The beverage menu is compact and has all the café-like macchiatos, lattes, and drip, but you'll also find fun drinks like a holicha, or almond cookie latte.
You will appreciate the back room area which functions as a gallery space to feature photography and art. It is tiny but they make great use of the space.

Image Source: Instagram
---

Image Source: Instagram
Such a great hidden gem! The space is cozy and there are plenty of seating areas to work, chat or relax in. It has a killer staff, great service, good playlists, and lots of beverage options that can't miss your favorite.
Speaking of the bar, they have happy hour until 8 pm which includes several drink specials including their signature cocktail (the double entendre) for $7.
It's a cocktail made with gin that's infused in-house with earl gray tea – it's a phenomenal drink, and that's coming from someone who hates gin.

Image Source: Instagram
---
Final thought
Brooklyn is a large and diverse borough of New York City, and it is home to many different cafes.
Some of the most well-known cafes in Brooklyn include Café Grumpy, Blue Bottle Coffee, and Toby's Estate Coffee. These cafes are known for their high-quality coffee and friendly, welcoming atmospheres. Many of Brooklyn's cafes also offer a range of food items, such as sandwiches, pastries, and other snacks.
In addition to these larger, more established cafes, there are also many smaller, independent cafes throughout Brooklyn that offer a unique and personal experience. Overall, Brooklyn is a great place to find a wide variety of excellent cafes.
To sum it up, Brooklyn is a one-stop place for amazing coffee delights and exceptional foods that you wouldn't want to miss.